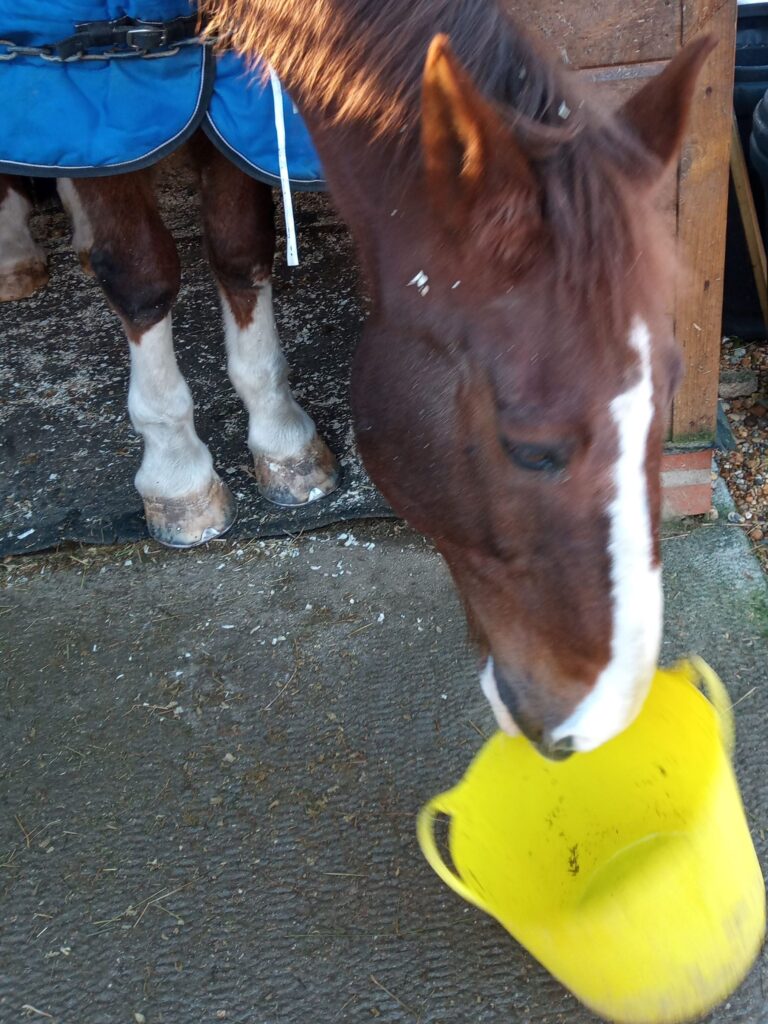 | | | | |
| --- | --- | --- | --- |
| Name: | Nathan | Born: | 1997 |
| Height: | 16.2 hands | Breed: | Gelderlander |
| Gender: | Gelding | Colour: | Chestnut |
History
Gelderlander horses are driving horses. They have a high stepping action which looks wonderful when pulling carriages.
Unfortunately Nathan did not enjoy being driven. He hated being in a harness and being very close to another horse. His old owners decided to just use him for riding, but unfortunately they needed to move away from the area and couldn't take him with them. Nathan's old owners looked around very carefully for someone to look after him, and wanted someone to care for him for the rest of his life. One of the Trust Committee members spotted Nathan, and so he came to the Epona Trust in February 2013.
Latest Update
Nathan found that he is skilled at jumping and has great fun teaching more advanced level riders.
Nathan is half sponsored by Kate with a half sponsorship available.