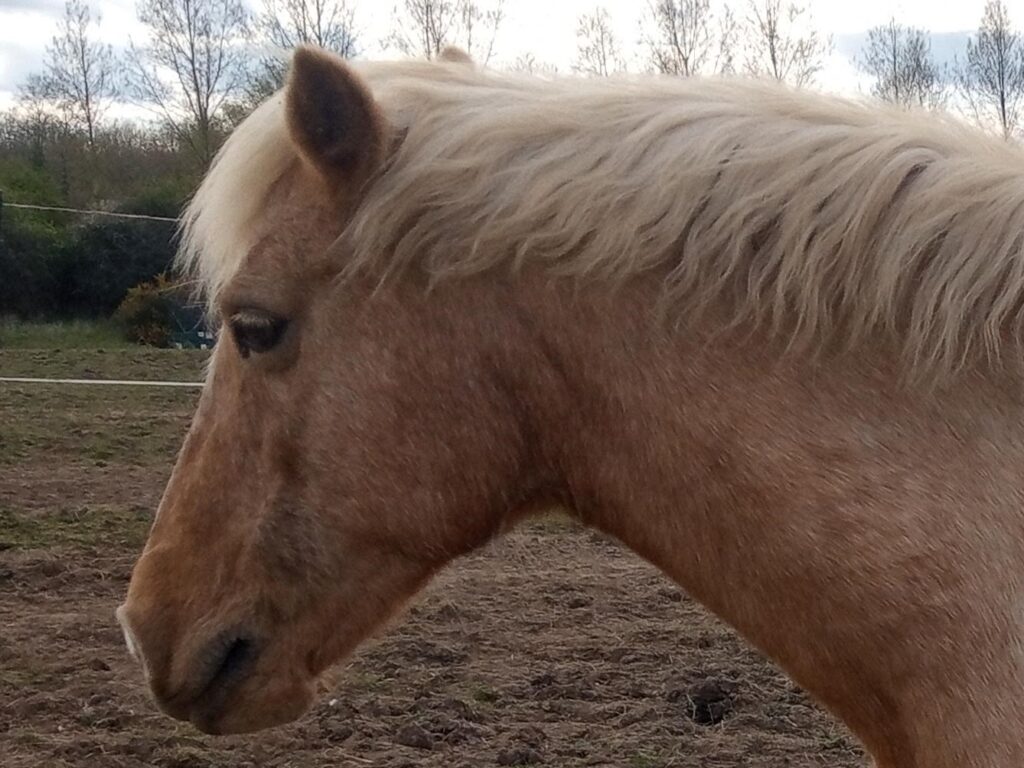 | | | | |
| --- | --- | --- | --- |
| Name: | Blondie | Born: | 1999 |
| Height: | 14 hands | Breed: | Welsh Section C |
| Gender: | Mare | Colour: | Palomino |
History
Blondie was abandoned by her owner when she felt that she did not have sufficient skills to ride her. Blondie was not tolerant of her owner's rough 'kick and pull' style and although at first she was as compliant as she could be, the rough treatment made her both sore and cross.
Eventually she took to dumping her owner onto the floor and this led to some more rough treatment. Fortunately for Blondie we were able to give her a home, but we had to undo all of the poor treatment that had happened to her, to get her confidence back.
Latest Update
Blondie is now very settled and especially enjoys jumping. She has taught many riders over the years how to ride with respect and consideration and is one of our most popular ponies.
Blondie is half sponsored by Vicky with a half sponsorship available.